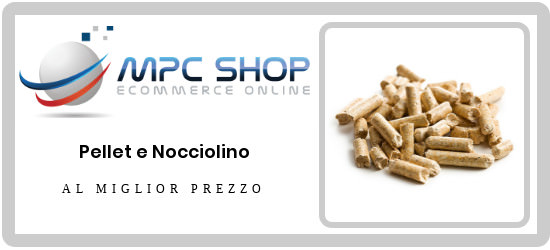 Il Wood pellets
Pellets come from the processing of carpentry waste, in fact from segment.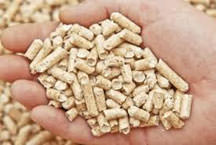 After a drying period it is compressed into the shape of a cylinder.
The wood pellet is a 100 aturale fuel is easily available, practical to transport, environmentally friendly, economical and not dirty and does not make dust when handled.
It has a high thermal output of 80 a low ash residue on average 0.58strong> which can be in turn recycled using them as fertilizer for the garden.
Thanks to pressing, the calorific value of the pellets, at the same volume but not weight, is about twice that of wood. The caloric efficiency is also influenced to a minimal extent by the percentage of hardwoods of origin.
Pellets are used as fuel for stoves of the latest generation, replacing the wood logs. This involves a series of ecological, energy and heating system management improvements compared to traditional stoves.
The environmental and economic advantages include that the production of pellets excludes the need to cut trees.
The chopped olive stone
The chopped olive kernel comes from the waste of olive oil production.
The olive kernel that is chopped during the oil extraction process is dried and stripped of dust.
It is an ecological and economical product available in large quantities throughout the winter period, it is not subject to price changes as it can be produced.
It has a higher yield than pellets and wood and a low ash residue, the latter can be used as a fertilizer for the garden.
La legna
Fired wood was the first fuel used by man, has heated with its calorific value millions of people being for centuries the only source of heating for both small houses and large homes.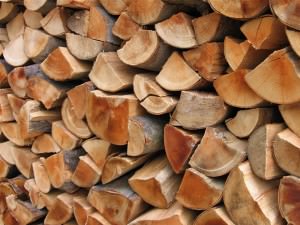 Wood is a very good natural fuel, as well as a good source for renewable energy, especially when extracted from special forests.
By firewood we mean wood logs that have been reduced to smaller pieces so that they can be easily stored in the fireplaces.