More and more often you see infrared heaters on coffee tables in winter, but apart from that it is the only way to heat large rooms where it would be too expensive to heat the air, such as churches, department stores, factories, gyms etc.
This is mainly to avoid the heat losses that would occur with conventional heating, as it is possible to place these heaters in precise locations.
The advantages?
They are many and all aimed at our health and our.....wallet
- no thermal bridge leakage
- no condensation on walls
- no emission of harmful substances, no emission of harmful substances, such as CO2
- shielded infrared lamp

The JHheater bluetooth heater we presented is made of aluminium and thanks to the heating elements inside it and to the special material of which the surface is made, it is able to transmit the heat in a homogeneous and constant way.
The use of the electric infrared heating system involves a considerable saving of energy and power and also brings many benefits to the health of those who use it

The infrared heaters with bluetooth of JHheater are equipped with a casing that protects them from any splashes of water and protection against overheating, are easy to install, do not require maintenance costs and have a heating efficiency of 99.9%.

The RANGE

The brand new infrared panels with bluetooth speakers are offered in 2 variants, respectively Infrared heater 2400W and Infrared heater 1800w.
They all have a remote control and can be connected with bluetooth devices (eg: mobile phone, laptop, PDA etc.), only warning the speaker does not support the hands-free function of the phone.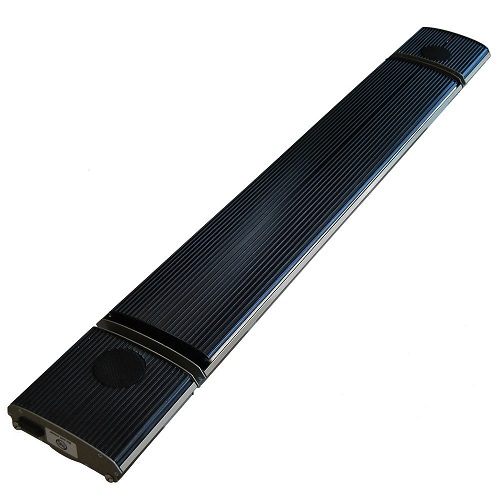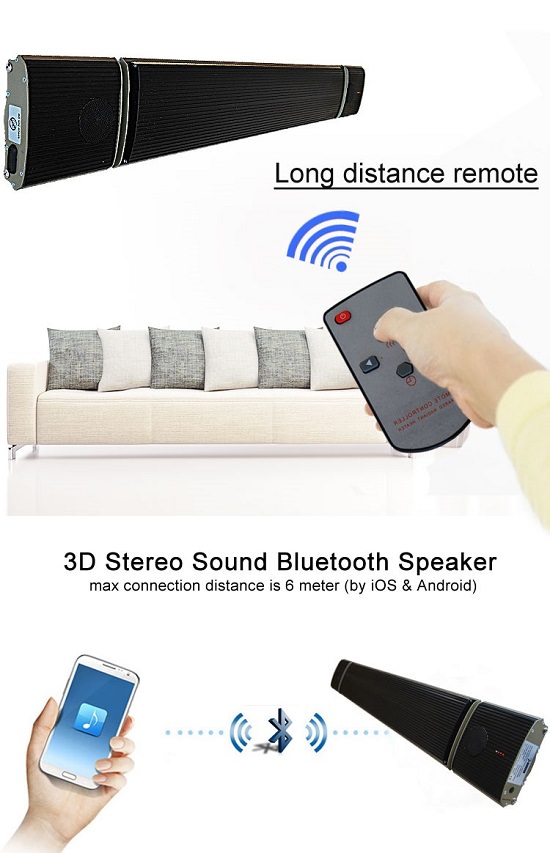 Main applications of the 1800 sound infrared heater
-.infrared heaters for hotels
- infrared heaters for farms
- infrared heaters for bars
- infrared heaters for outdoor areas
- infrared heaters for retirement homes
- infrared heaters for churches
- infrared heaters for smoking area
- infrared heaters for garages
- infrared heaters for warehouses
- infrared heaters for workshops
- infrared patio heaters
- infrared heaters for restaurants
- infrared heaters for discos
- infrared heaters for greenhouses
- infrared heaters for working area