High quality ceiling fans with light

The new ceiling fans with light from Martec take advantage of the latest developments to offer items that save energy, money and the environment. This is undoubtedly an added value with the use of excellent materials and components for maximum energy savings.

All our light vewntiles are ultra-quiet and offer the best value for money. It is only through constant innovation that we can assure our customers of the highest quality over time.

We can safely promise our customers energy-saving fans that reduce energy costs, top quality products and customer service before and after the purchase!

The fans on offer all come with a practical remote control and a useful summer/winter function. Yes, you can use these fans even in the cold season. It seems paradoxical, but all the warm air developed in winter stagnates at the top of the room, and with this function you can redistribute it optimally downwards. You will greatly reduce your heating costs. Try it!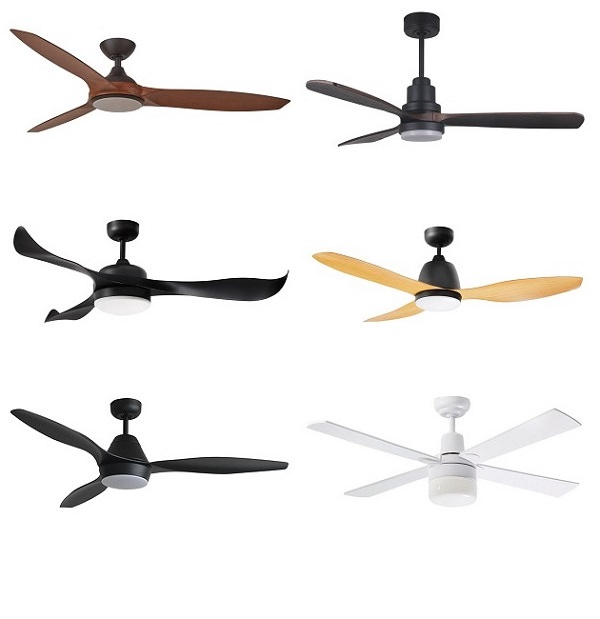 ---

Related items

---



DETAIL
MARTEC-B132ME-L Fan light and blades in black wood Available 2 Pz

Ceiling fan with light Menorca Energy efficient DC motor Steel body and 3 solid wood blades Remote control 6 speeds Diameter 132 cm compatible with Alexa and Google Home light 15W LED SMD Tricolor

• black fan with light and wooden blades
• black fan with light
• black fan with light led
• black fan with wooden blades
• black ceiling fan



€ 438,22
Vat included





---



DETAIL
MARTEC-CFW124CR White ceiling fan with light Available 2 Pz

White ceiling fan with light Alpha powerful AC motor 60W. Steel body and 4 blades plywood Infrared remote control 3 speeds included Diameter 120 cm light attack E27 not included. Reversible summer or winter mode.

• white ceiling fan with light
• white ceiling fan
• white fan with light
• cheap white fan
• robust white fan



€ 174,7
Vat included





---



DETAIL
MARTEC-FSLDC1243WR Chandelier with ceiling fan Available 2 Pz

Powerful and efficient white DC ceiling fan with 4 blades model Link Diameter 122 cm with remote control 5 speeds. Dimmable 15W LED light 3000, 4000, 5000K. Switch-off timer 1 hour, 2 hours, 4 hours, 8 hours. Energy saving

• chandelier ceiling fan
• white ceiling fan
• white fan with timer
• ceiling fan with light
• ceiling fan with led light



€ 330,86
Vat included





---



DETAIL
MARTEC-FSP1244WR Fan 4 Shovels Primo White Available 2 Pz

Ceiling fan Primo Bianco 4 Pale Legno fan Diameter 120 cm and Light Group 2 x E27 suitable for low consumption CFL or LED bulbs Classic 3 speed fan with remote control Power 60W

• ceiling fan
• 4 blades fan
• fan with light
• white fan
• fan with remote control



€ 189,34
Vat included





---



DETAIL
MARTEC-MBF1343WS Led Ceiling Fan White Available 2 Pz

Ceiling Fan Beret White Satin Light LED 24W SMD Tricolor Fan with 4 blades in ABS diameter 132 cm Summer Winter Function Motor 3 speed Power 65W Wall speed control type 3 with light switch with remote control

• beret ceiling fan
• ceiling fan with 4 blades
• ceiling fan with led light
• ceiling fan with led light
• ceiling fan white



€ 418,7
Vat included





---



DETAIL
MARTEC-MEF1333WW White Fan with LED Light Available 2 Pz

Elite Ceiling Fan White Fan with 20W SMD LED Light Tricolor Fan with 3 ABS blades diameter 122 cm and 38W motor at 3 speeds Wall controller and remote control included Also suitable for attics

• fan with light led white
• fan with light
• fan with abs blades
• fan white
• martec elite fan



€ 340,62
Vat included





---



DETAIL
MARTEC-MFF1333WS Led Ceiling Fan White Available 2 Pz

Flush Ceiling Fan White Fan with 3 blades in ASB Diameter 127 cm Light LED SMD 15W Tricolor Fan with reversible rotation 55W motor at 3 speeds Wall controller and remote control included

• ceiling fan
• ceiling fan with light
• ceiling fan low
• white fan
• martec flush fan



€ 340,62
Vat included





---



DETAIL
MARTEC-MVA1043WSWR Fan with light and retractable blades Available 2 Pz

Ceiling fan Vampire 1067 mm Retractil DC motor 30W Brushless long life with remote control LED light 15w type SMD Light Tricolor Steel body and ABS blades white retractable

• fan with light and retractable blades
• white fan with retractable blades
• fan with retractable blades and light led
• fan with retractable blades
• white fan with led



€ 369,9
Vat included