The
bioethanol fireplace
is a real alternative to the traditional wood fireplace.
With a bioethanol fireplace, in fact, you can enjoy the same cosy atmosphere of a real fireplace with zero effort, but with a modern design decoration object.
In addition, a bioethanol fireplace is very easy to install and no chimney is required: a bioethanol fire can therefore be used in any room.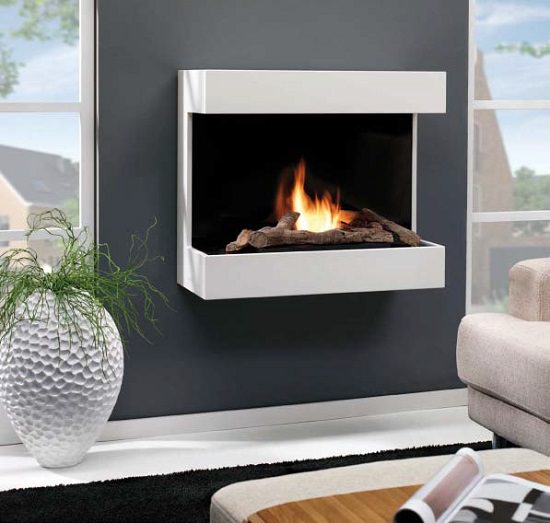 What is bioethanol?

Bioethanol or simply Ethanol is a 100% natural fuel obtained from the fermentation of sugar beet and potatoes. Bioethanol does not cause any toxic emissions, is environmentally friendly, easy to find and to use as it is sold in convenient, ready-to-use bottles.

How does a bioethanol fireplace work?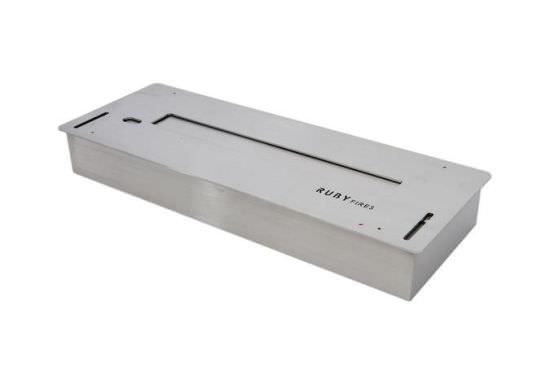 As the name suggests, ethanol is burned in a bioethanol fireplace. The liquid bioethanol is stored in a burner, converted into steam and ignited. The fire spreads natural heat in the near area - but it cannot replace a conventional heater.


There are many types of bioethanol burners or bio-fireplaces in different styles and for every taste.
Here are a few examples: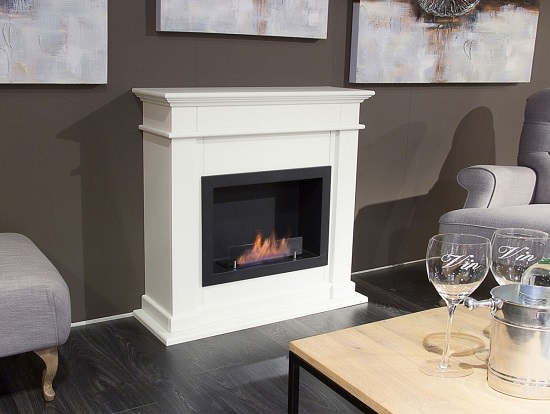 Rubyfires Adra-Riano
Bioethanol fireplace, which can be easily combined with modern furniture.
Since a bioethanol fireplace does not produce smoke or soot, no chimney is required. Likewise, no electrical connection is required. The Adra-Riano bio fireplace from Ruby Fires can therefore be installed quickly and easily moved if necessary.

Standing Bioethanol Fireplare
Complete kit consisting of
- Ethanol fireplace insert with single-walled ceramic burner
- Fireplace surround Adra made of MFD wood White (844) Dimensions: 91x98x31 cm (HxWxD)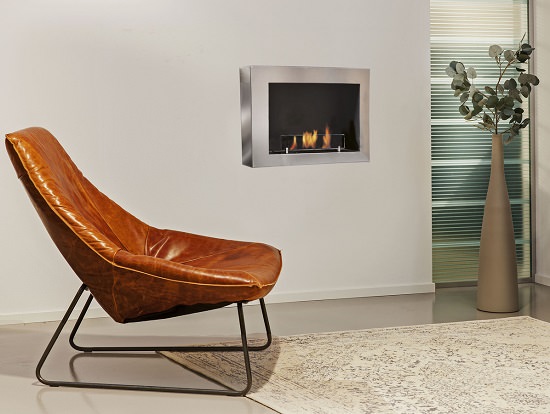 Rubyfires Serra
Wall-mounted bio-fireplace with ethanol ceramic burner and brushed stainless steel frame. Both the materials used and the single-walled ceramic burner guarantee a long life of this modern design fireplace: Decorative object and real eye-catchers in every room!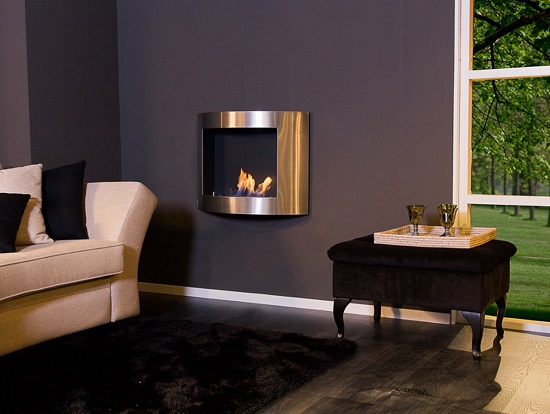 Rubyfires Corato
Corato by Ruby Fires is a real decorative fireplace with a single-walled ceramic burner. Its curved shape, the generous dimensions (HxWxD) of 533x730x220 mm and the attractive surround made of polished stainless steel make this bio-fireplace an exclusive design object.






Bioethanol fireplaces are available in many designs, sizes, shapes and styles. Surely you will find the bio-fireplace that suits your furnishings. Choose now the ethanol fireplace that you like best!