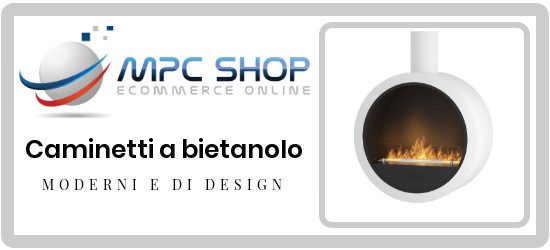 Buy a bioethanol fireplace on mpcshop.it! You can warm up and furnish your home at a great price
The bioethanol fireplace is a valid alternative to the traditional wood-fired fireplace.

With a bioethanol fireplace, in fact, you can have with zero effort the same charm transmitted by the crackling of the fire in the fireplace but with a much more modern and design furniture.

As it does not require a chimney or installation work, it is suitable for any type of environment and can be easily moved according to requirements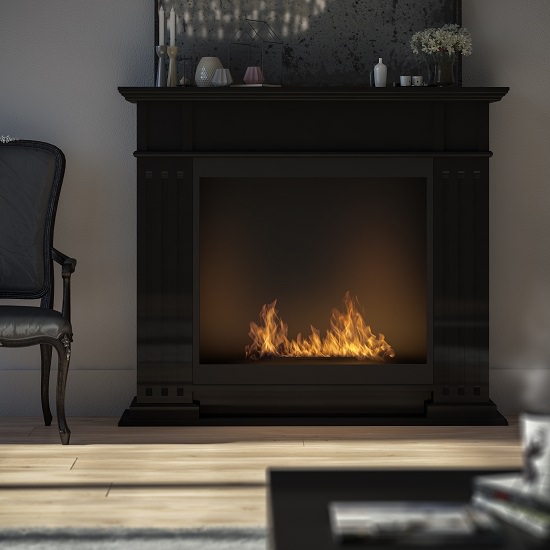 But what is bioethanol?
Bio ethanol is a 100% natural fuel obtained from the fermentation of sugars in sugar cane, wheat, sugar beet or corn.

Therefore, it does not cause harmful emissions, respects the environment, is easy to find and convenient to use since it is sold in convenient bottles ready to use to light the bio-fireplace. Let`s see now how a bioethanol fireplace works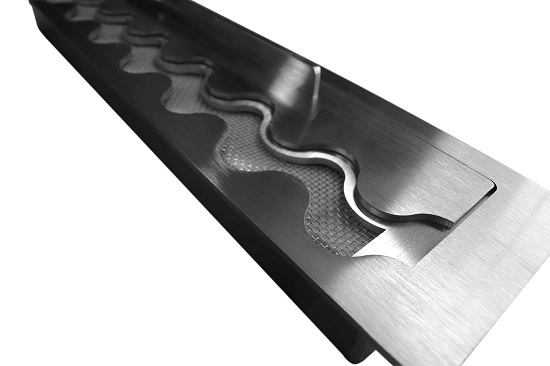 The fuel is placed inside a tank that transforms it into steam and then passes into a burner, made of stainless steel, which converts the steam into heat, quickly heating the environment.
There are different types of bioethanol fireplaces or bio-fireplaces suitable for all environments, from the most modern to the most classic.

Let`s see some examples together: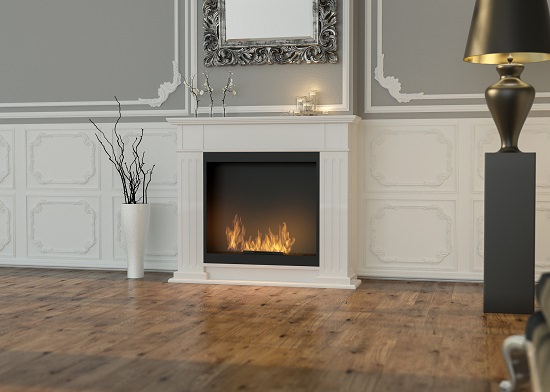 Elegant bio fireplace wall and floor model INPORTAL
Bioethanol fireplace that combines well with a classic decor, the particularity of not needing a flue or electrical outlets for its operation makes it positionable in any room of the house
Floor-standing bioethanol fireplace made of powder-coated steel and matt white MDF frame
Composed of
- 4 mm stainless steel burner, 1 liter capacity
- Matt white MDF frame Size: 115x100x25 cm
- 4 mm tempered front glass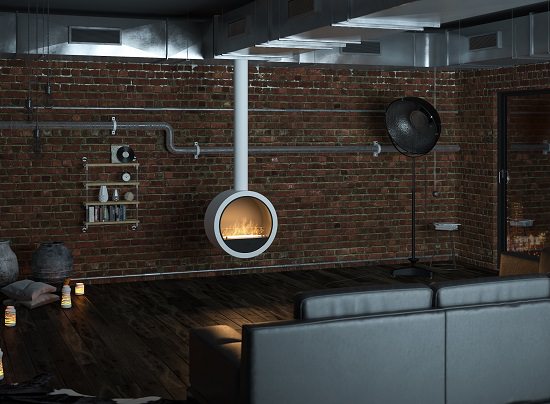 Modern suspended bioethanol fireplace model INCYRCLE, also ideal as a piece of furniture or to enhance a corner of the room.
Semi-glossy white ceiling-mounted bioethanol fireplace with black burner.
4 mm tempered glass
Burner capacity 1 litre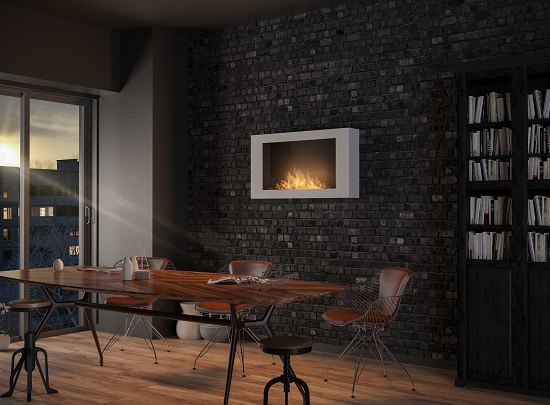 Practical wall-mounted bio-fireplace model MURALL
Bioethanol fireplace that blends well with classic furnishings, the peculiarity of not needing a chimney or electrical outlets for its operation makes it positionable in any room of the house
Wall-mounted bioethanol fireplace made of steel powder coated matte white
Composed of
- Stainless steel burner 4 mm, 1 liter capacity
- Measures: 100x56x16.5 cm
- 4 mm tempered front glass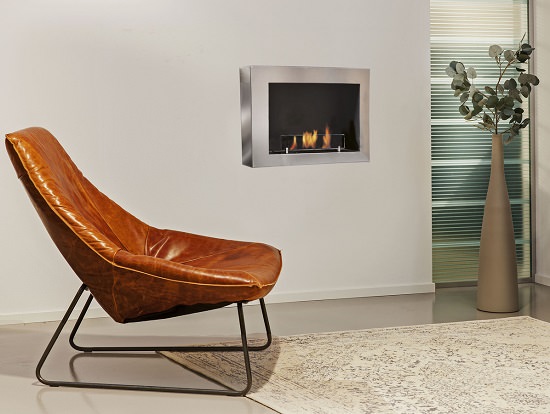 Rubyfires SerraWall-mounted fireplace complete with burner and brushed stainless steel frame.

It can be hung on the wall as if it were a painting.

Both materials used, stainless steel and single wall ceramic burner, guarantee a long life.

The modern design with its optimal dimensions (48x65x19 cm HxWxD) looks like an animated painting hanging on the wall.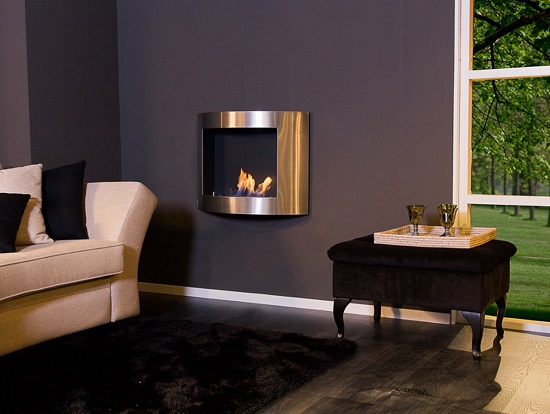 Rubyfires CoratoWall-mounted fireplace with a timeless design and therefore always up-to-date.
Made of brushed stainless steel with black interior with single wall ceramic burner, these features make it a long-lasting wall fireplace.

Generous but never intrusive dimensions of this wall fireplace 533 x 730 x 220 mm (AxLxD)
As you can see, bio-fireplaces can be of all types, sizes, styles and colors, you must know how to choose the one that best suits your environment. So what are you waiting for? Buy your bio-fireplace!