All made with an innovative seating concept, to ensure maximum comfort and avoid possible signs of fatigue, this is our proposal in the field of polyethylene chaise longues.
Made of high-density, non-toxic polyethylene, it is exceptionally durable in all outdoor environments, even unfavourable ones, and highly resistant to stress at all temperatures. This has made it the material of choice for our lounge chairs.
Virtually maintenance-free, for many applications and in different arrangements to best suit your needs for both indoor and outdoor use. Excellent not only in the summer season, they are suitable for all outdoor social activities, bars, night clubs, discos, pubs, beauty salons, SPAs, swimming pools, beaches, parks, marine docks, etc.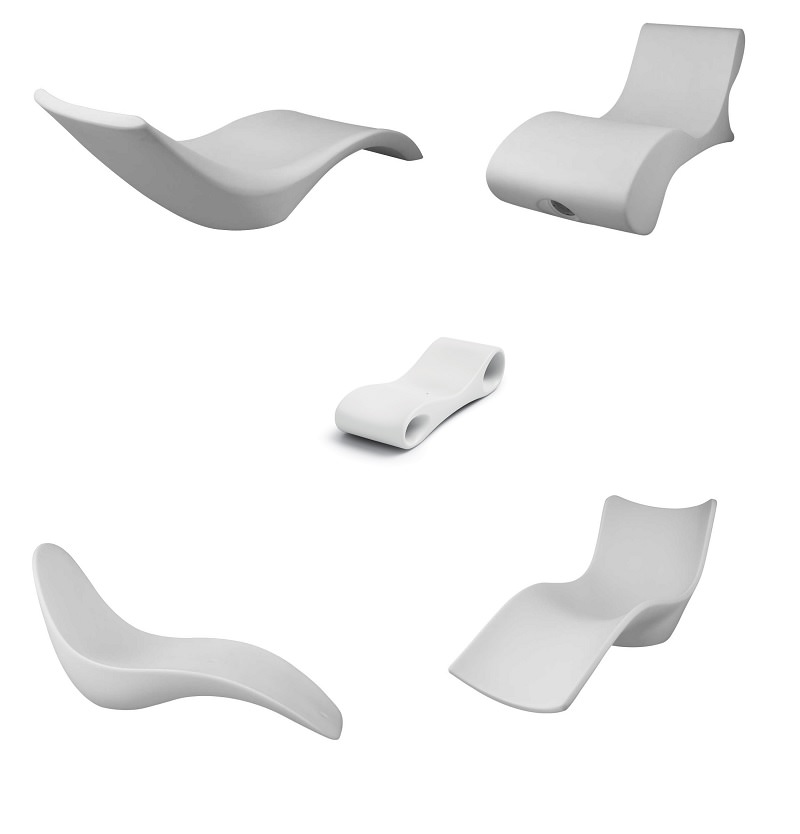 Suitable for all outdoor activities, both commercial and private use. With their timeless modern design, they adapt well to all environments. The main features that distinguish them from the "masses" are real strengths!
- They can be used in water
- Floating in water
- Modern design
- Luxury items
- Long lasting
- UV RAY resistant
- Material: high quality polyethylene
- Very resistant to extreme temperatures
- High tensile strength
- 100% recyclable