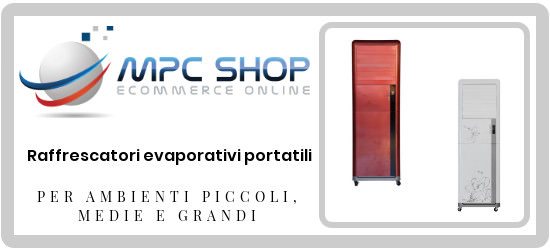 Is air conditioning expensive? Refreshed with professional cooler
Is your home or office hot? Cool down with a portable cooler
The evaporative cooler for home or professional use is always an intelligent way to cool a small, medium or large room while consuming little electricity.
You don't have the inconvenience of difficult installation, holes in the wall, doors or windows, ducts or traces in the wall, refrigerants or any chemical components that could also pollute the environment.
All you need is water!
All you need is the water, to be inserted in the dedicated container, the only thing to do is to check the level of the tank from time to time and, if necessary, refill it.

First, given the initial costs, they were used almost exclusively in large companies or areas, where the cost of an air conditioner was highly prohibitive.
For some years now, several companies have been proposing on the market domestic coolers, usually on wheels, with an affordable cost and with no need for maintenance.

How does a portable evaporative cooler work?
Quite simply, as soon as you turn it on you have the benefit of the impeller, like a ceiling fan or a floor lamp, but in addition to the movement of the air you have an evaporation effect by atomising the water in the tank which is absorbed and filtered through a honeycomb panel immersed in the liquid.

What are the advantages of a cooler on wheels
- The first is the cost of purchase, our range meets all needs in terms of prices
- The consumption, are always a few watts, sometimes as a small fan, not like the classic air conditioners that can also reach 1000 or 2000 watts
- They do not pollute, they don`t pollute, as they don`t have any refrigerant gas or chemical elements inside
- Their portability, our range is all on wheels, so they can be easily moved in every environment and transportable
- Easy to use and assemble, you just need electricity and water, nothing more!
- All our evaporative coolers emit negative ions, purify the air.




Our range




Industrial evaporative cooler, great air emission power for large environments.
It can treat 18,000 cubic metres of air in one hour and is suitable for large areas such as - department stores, hotels, discos, open air areas etc. ..... Supplied with remote control.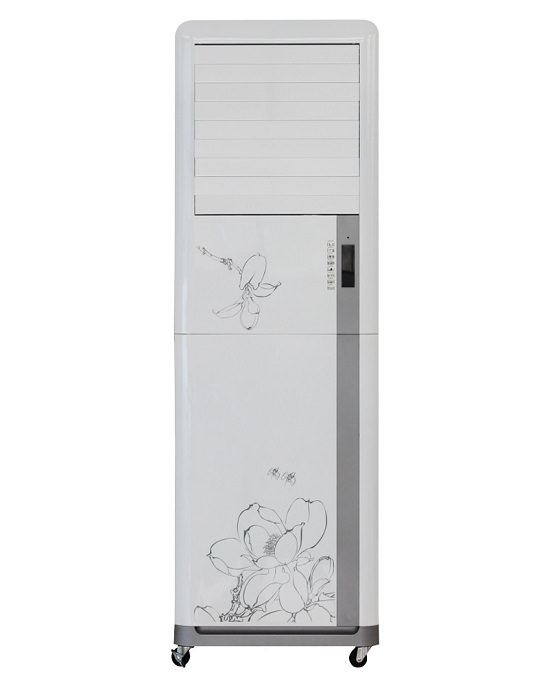 Refresher with remote control with high efficiency motor and low power consumption, only 180 watts. The portable cooler is sold in creamy white or red.
Easily movable in any environment with its wheels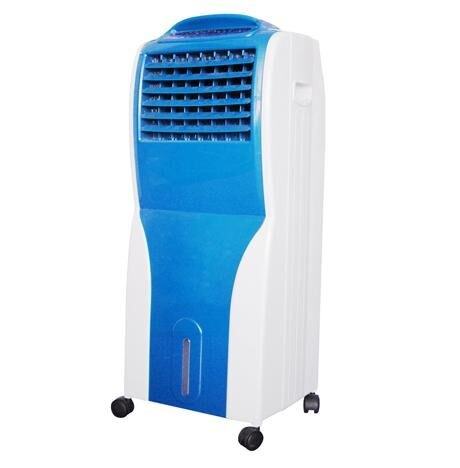 Classic home cooler, robust and economical, consumes only 130 watts but can cover an area up to 20 square meters. Mobile cooler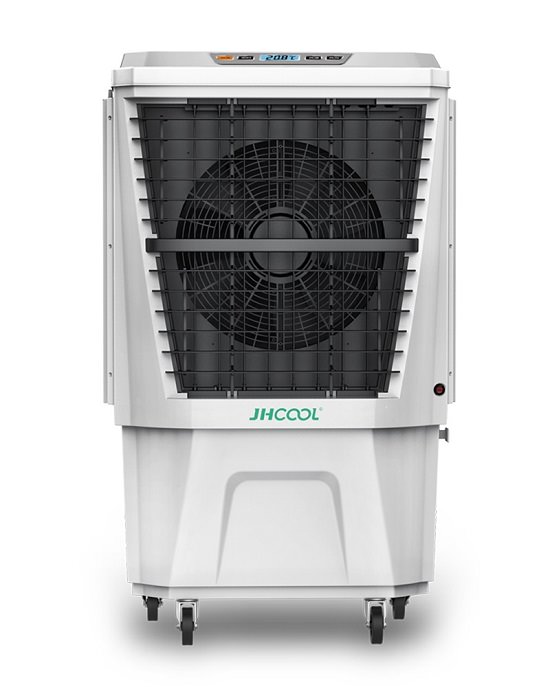 Professional evaporative cooler with great performance, can treat 4500 cubic meters per hour with a consumption of only 160 watts.
With a normal air conditioner you would never succeed.