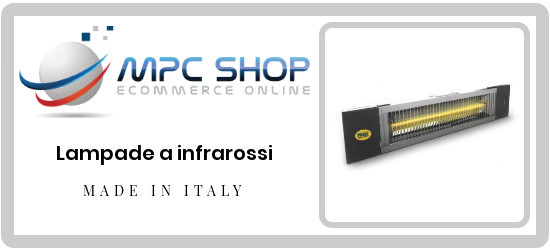 The Petalo line infrared heaters are the ideal solution for those who own an open space, whether private or commercial, that needs to be heated in order to better welcome their guests. The infrared heaters of the Moel Petalo line are characterized by the IP55 degree of protection that makes them perfect for environments more exposed to the weather.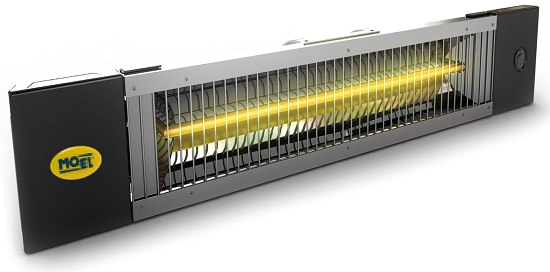 The petalo series of infrared lamps made in Italy have a fine and elegant design that blends in perfectly with the environment in which they are placed and thanks to the absence of glass there is a considerable advantage in terms of energy yield. The glass on the heaters, in fact, tends to absorb part of the power emitted by the lamp compromising its effectiveness. With our Moel infrared heaters, instead, all the heat will hit the people and the surrounding objects without going to disperse in the environment.
The distinguishing aspects of the petal infrared lamp design are:
- the ruby lamp that manages to eliminate any annoying glare
- the ignition is done via a button on the front level
- the chrome front grille in minimalist style
- the highly reflective parabola made in the shape of a gull`s wing by designer Pino Spagnolo
As has already been said, the infrared shielded lamp vinene supplied in different powers and depending on the number of watts the heat is felt at different distances from the position of the lamp.