You won`t find the same technical features and accessories on the market that SINED offers its customers. Absolute quality for AISI 316L marine steel showers for the sea, garden and swimming pool. Equipped with everything for safe and long-lasting installation. The only part made of AISI 304 stainless steel is the hand shower hose
For sweet relief on summer days and beyond, these showers are connected to the home water system (hot and cold water). This allows you to take hot showers even in the cold season.
Easy to connect to the mains with the dedicated quick couplings and the double mixer will allow you to have mixed hot water from both the shower head and the mobile hand shower.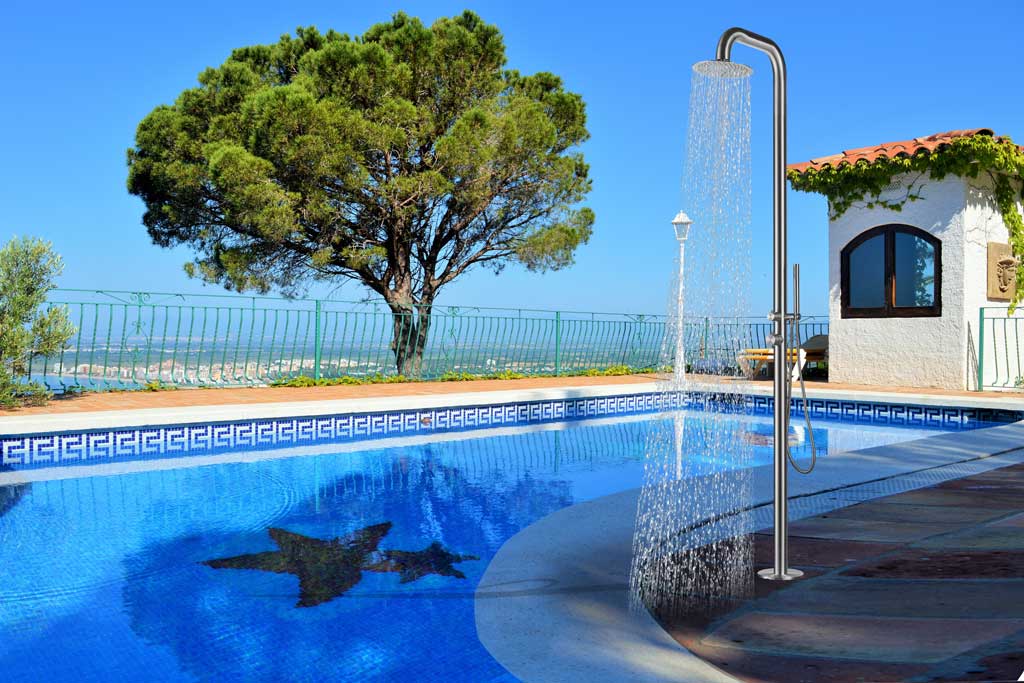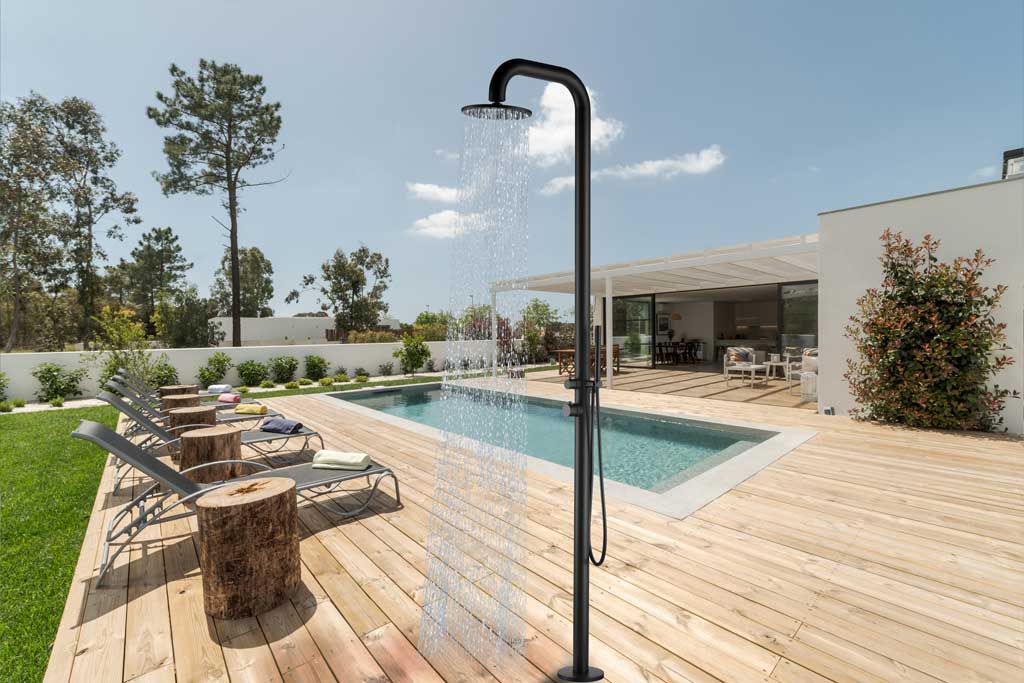 Installation

Place the shower on a solid support, perfectly flat and level, able to support the weight of the shower and prevent it from falling, such as a concrete floor, stone, concrete base, etc. Fixing is done using the plugs supplied and the C-BOX supplied.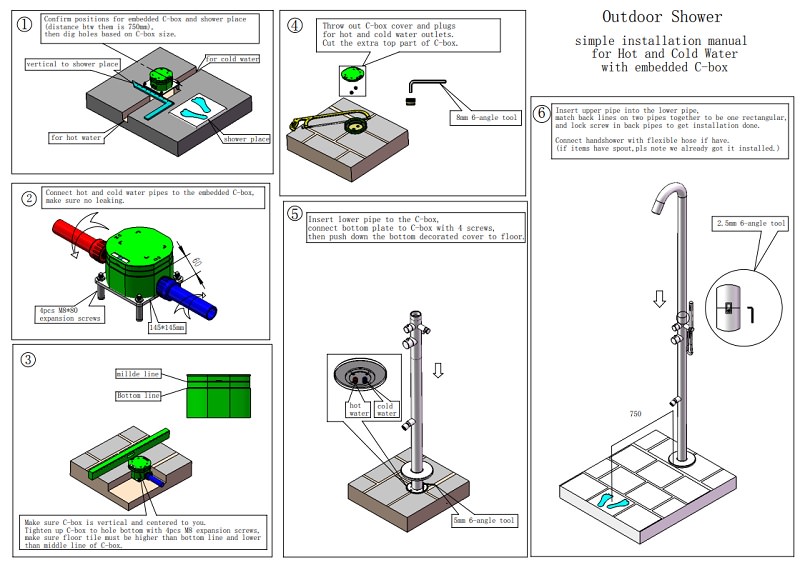 Some advice

Stainless steel showers are particularly sensitive to impurities and limescale and, if installed outdoors, to low temperatures during winter.
- It is recommended to purge the system before connecting the water pipes to prevent dirt and impurities from getting into the shower and causing it to malfunction.
- To avoid the formation of limescale, we strongly recommend installing a special filter at the water inlets and periodically cleaning the shower, the nozzles and the shower head. Our C-BOX quick-fix system makes assembly and disassembly particularly easy. The C-BOX is equipped with a special cover to protect the water inlets from dirt and to avoid possible clogging of the pipes when the shower is disassembled.
- Before the winter period or in case of prolonged non-use, it is recommended to turn off the water supply and to empty the shower completely. In addition, it is advisable to dismantle the shower and store it during the winter period or to protect it with suitable covers.


Cleaning

- To avoid the formation of limescale stains on the outside of the shower, simply clean it with a damp cloth and neutral soap, rinse it and dry it.
- Do not use aggressive or abrasive cleaning agents or those containing alcohol, hydrochloric acid or phosphoric acid.