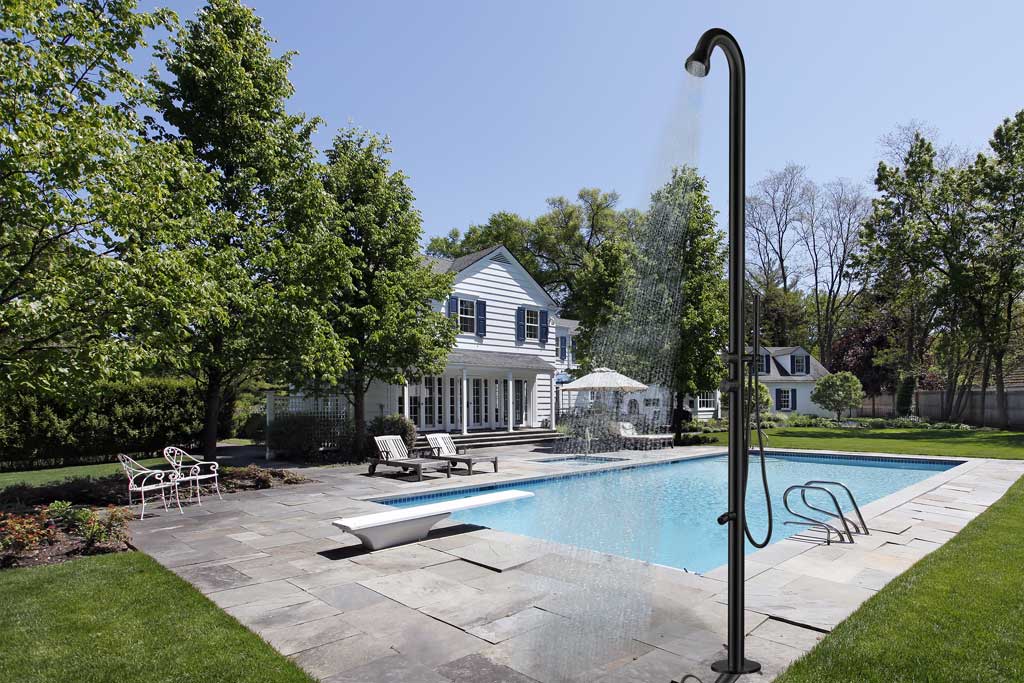 The showers of the BOSA series are decidedly innovative: we have installed a 3-way valve so that hot water can also be mixed from the foot wash and hand shower.
In this way, the 3-way mixer allows you to have hot water from the shower head, the hand shower and the foot wash basin, all for maximum comfort.
It is very difficult to find a shower like this.

All this is topped off by the absolute quality of AISI 316L stainless steel or marine steel, so called because it differs from AISI 316 stainless steel due to the lower amount of carbon present, L stands for "low carbon". The L stands for "low carbon". This makes the steels in this series particularly resistant to corrosion (especially pitting) even in particularly reducing, highly saline environments, guaranteeing excellent corrosion resistance. The only part made of AISI 304 stainless steel is the hand shower hose.
Unlike solar-heated outdoor showers, you do not have to worry about placing this shower in direct sunlight. The only limitation is your choice.


Positioning on the ground is facilitated by the C-BOX, specially designed for maximum stability of the shower and connection to the water supply.