Realistic LED flame and low power consumption for this great indoor fireplace.
The largest electric fireplace for indoors. Modern design is particularly suitable for large rooms, even representative rooms. This imposing electric fireplace can be flush-mounted or simply placed on the wall.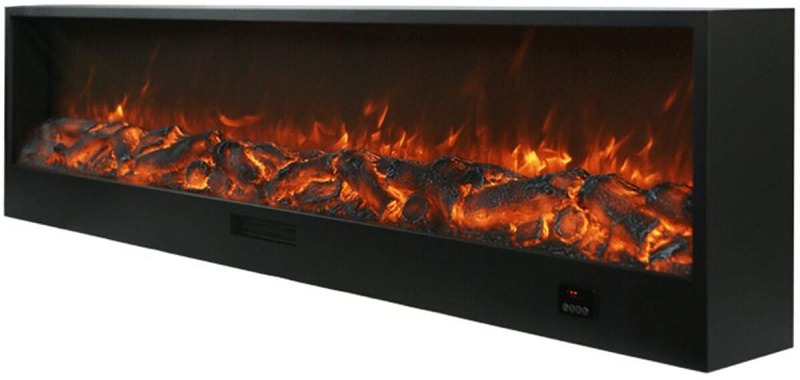 A FEW SIMPLE OPERATIONS

UNPACKING OPERATION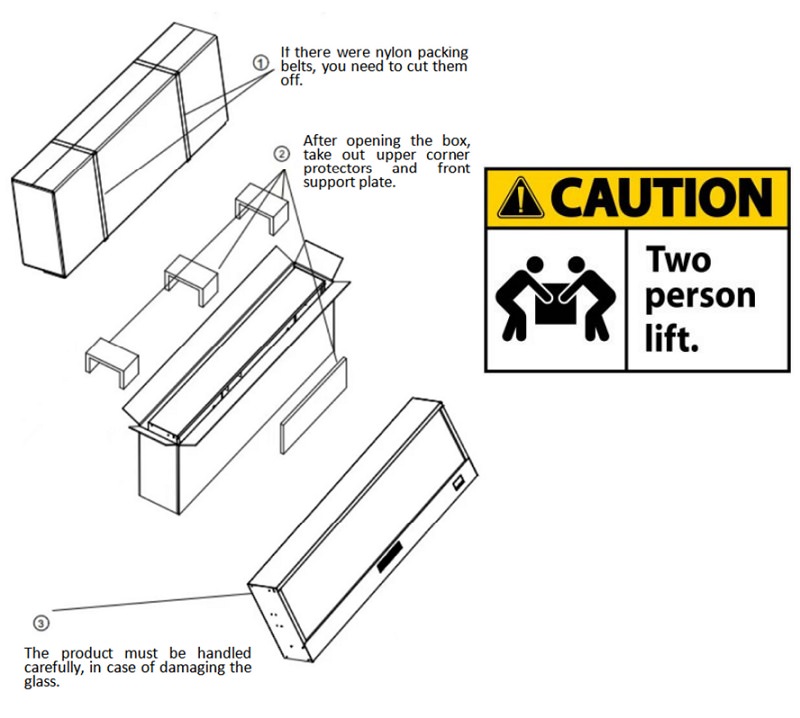 Perhaps the most important operation is the unpacking of the ETNA fireplace. It arrives perfectly packed in a made-to-measure wooden crate. We advise you to follow the simple instructions with the recommendation to be two people. The fireplace is big!



BUT HOW BIG IS IT?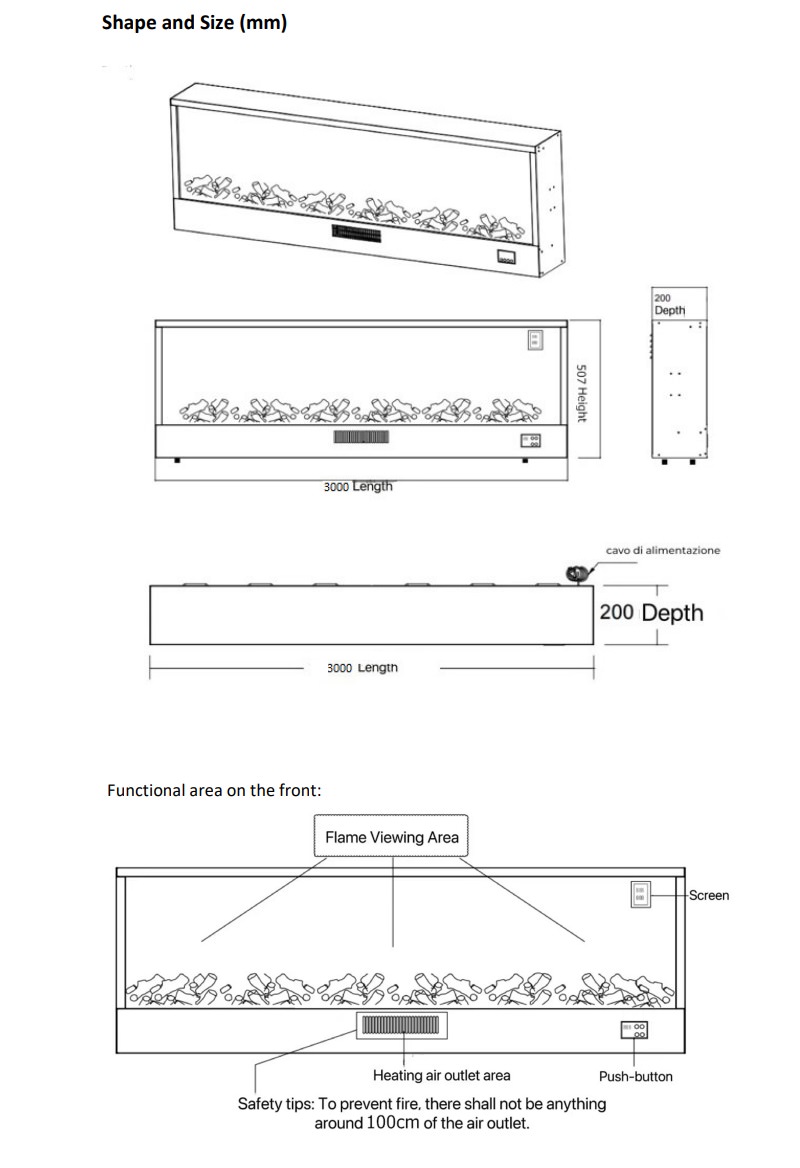 The drawing indicates the dimensions of the fireplace. The ETNA is new in the concept of electric fireplaces. It is equipped with feet, and can be recessed or surface-mounted. If you wish to have it flush-mounted, the dimensions are shown below.
In the drawing you will also find the functional areas of the fireplace.

HOW TO OPERATE IT?

You have two possibilities, manually, from the fireplace panel, or with the convenient remote control supplied.


MANUALLY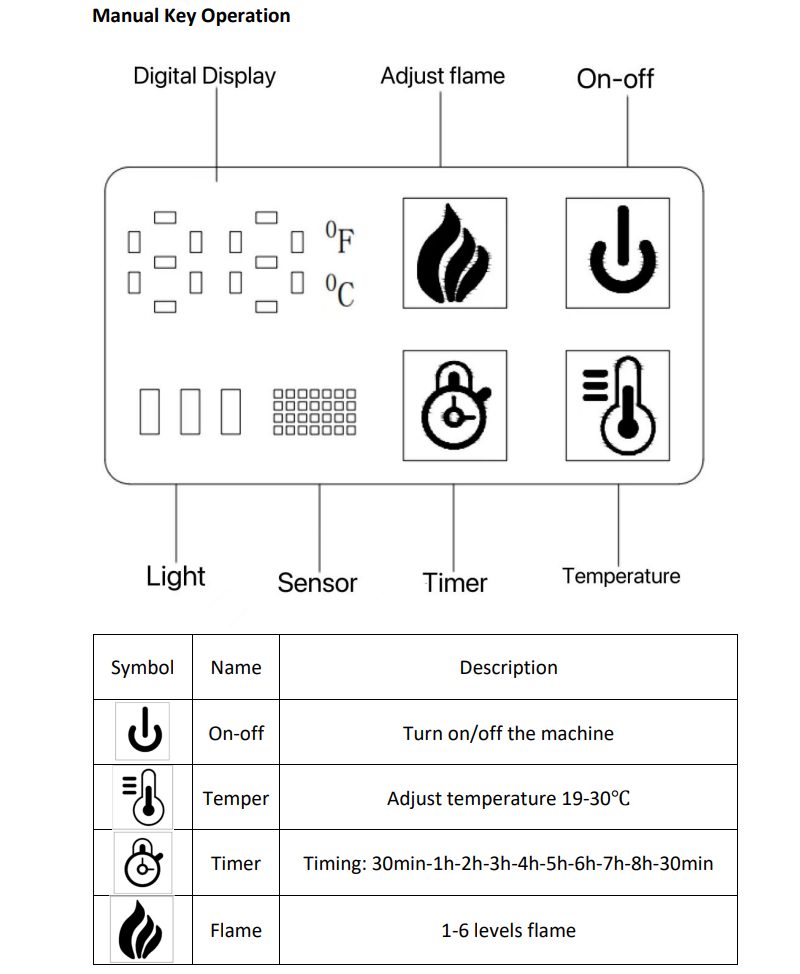 WITH THE REMOTE CONTROL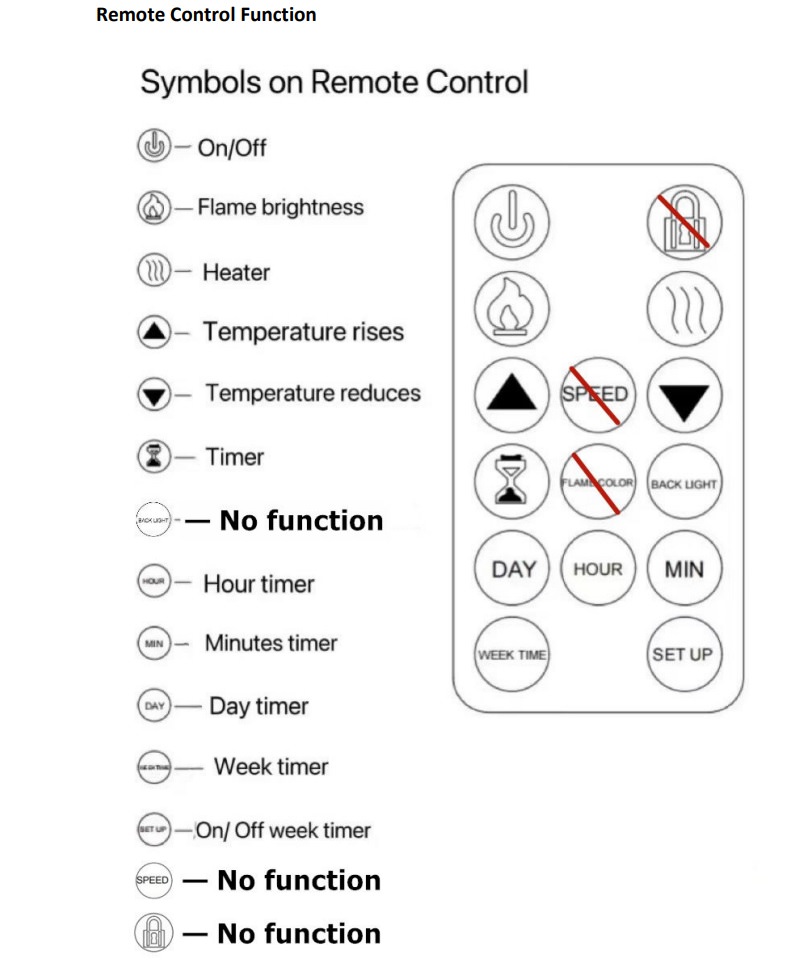 DIGITAL SCREEN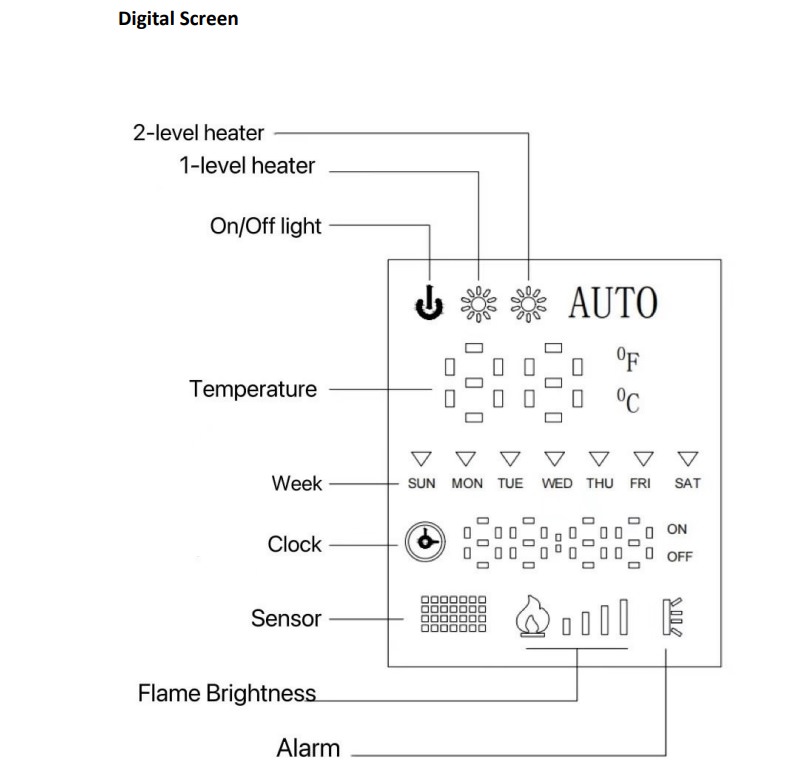 This is what will appear on the digital screen of the ETNA electric fireplace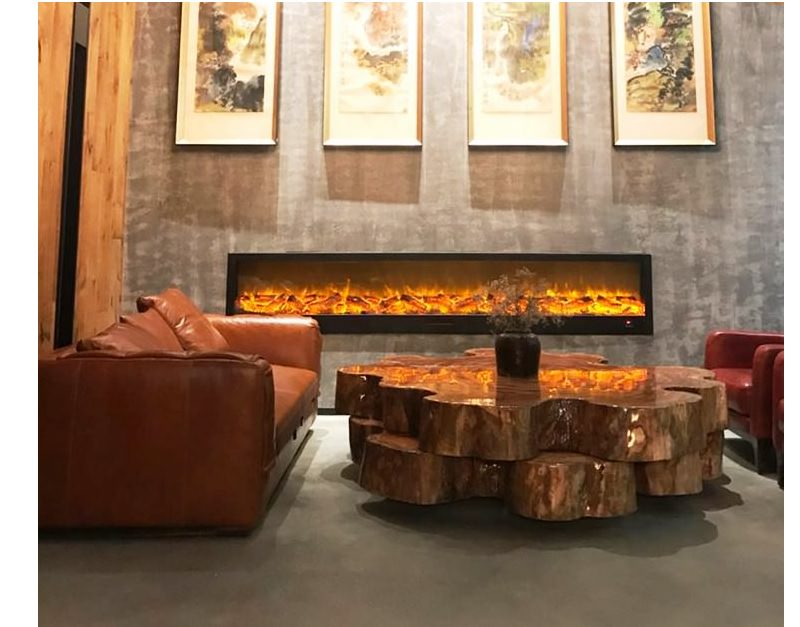 Cleaning the fireplace body

- Always unplug the appliance from the socket and wait until it is completely cold before carrying out any cleaning or maintenance work.
- The stove body is cleaned with a soft, slightly damp cloth. Never use alcohol, detergents, thinners or other chemicals