Cetona mpc electric cams are the most elegant on the European market
Sined Cetona fireplaces, exclusive in design and colour. Electric floor-standing fireplaces with a 1500W safety burner and useful remote control, the high quality of the multilayer cladding distinguishes the Cetona series electric floor-standing fireplaces from the most common fireplaces on the market.

You can use this electric fireplace as a heater on cold days or simply to create a cosy ambience with only the realistic LED flame effect.

You can purchase electric floor standing fireplaces at one of the best prices all year round!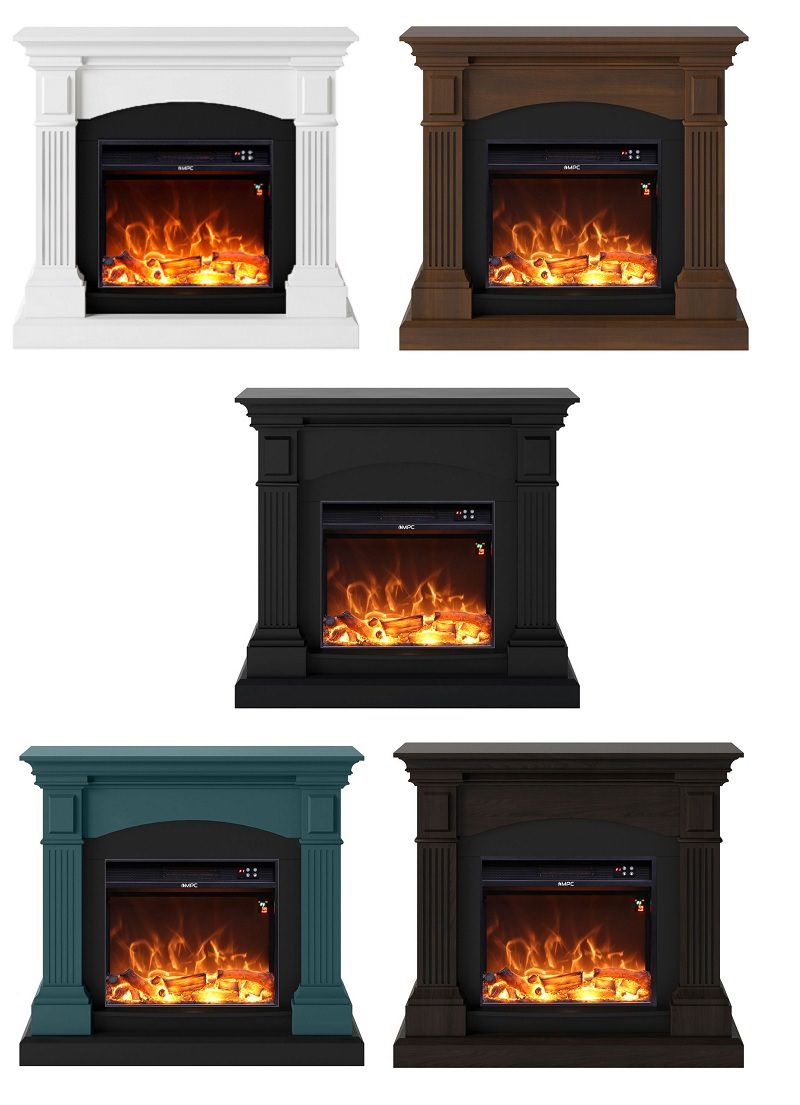 Peculiarities
- No chimney, no dust or soot, no permit required.
- High-quality multilayer cladding.
- Flame effect, extra bright LED.
- Convenient shelf for storage.
- You can use it in all seasons, even the warm season, with just the realistic LED flame effect.
- 7-day programmable heating programme
- Digital thermostat
- Electronic timer
- Open window detection
- Adjustable brightness
- Remote control
- Tempered firebox glass
- Open window sensor, with buzzer alarm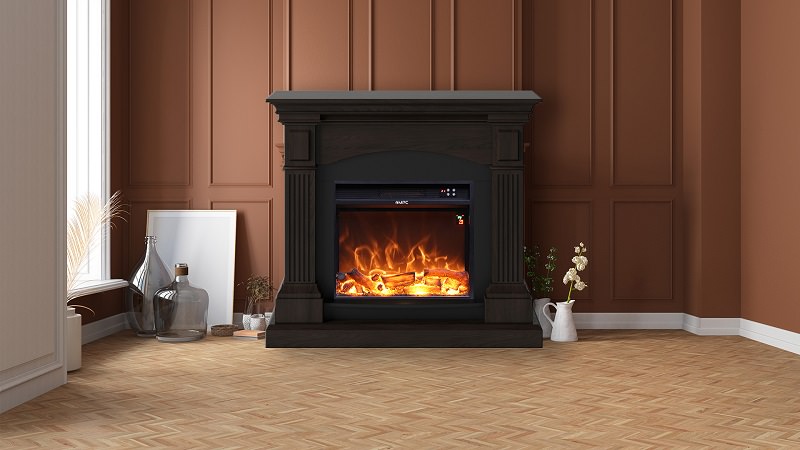 ---
CAMINETTO-VULCANO Vulcan electric fireplace insert

New electric LED fireplace burner designed for our frames or as a complement to existing fireplaces. Power 1500W, all functions controllable from remote control or front panel. Possible to use flame effect only.
Product dimensions cm: 49,5x60x15 Package dimensions cm: 56x66x21 Weight Kg: 10 Gross weight Kg: 11
BLACK



€ 319,01 Vat included






CAMINO-CETONA-BIANCO White floor chimney

Floor and wall fireplace composed of white frame and white electric burner 1500W with real LED flame effect. Fireplace design complete with remote control. Made of high quality MDF wood Easy to place or move.
Product dimensions cm: 102,2x114x28,2 Package dimensions cm: 32x125x42 Weight Kg: 37,3 Gross weight Kg: 41,8
Electric Fireplace Cetona


€ 639,02 Vat included






CAMINO-CETONA-NERO Black floor chimney

Floor and wall fireplace composed of black frame and black electric burner 1500W with real LED flame effect. Fireplace design complete with remote control. Made of high quality MDF wood Easy to place or move.
Product dimensions cm: 102,2x114x28,2 Package dimensions cm: 32x125x42 Weight Kg: 37,3 Gross weight Kg: 41,8
BLACK



€ 619,02 Vat included






CAMINO-CETONA-NOCE Walnut floor fireplace

Floor and wall fireplace composed of walnut color frame and black electric burner 1500W with real LED flame effect. Fireplace design complete with remote control. Made of high quality MDF wood Easy to place or move.
Product dimensions cm: 102,2x114x28,2 Package dimensions cm: 32x125x42 Weight Kg: 37,3 Gross weight Kg: 41,8
WALNUT



€ 619,02 Vat included






CAMINO-CETONA-TURCHESE Turquoise floor fireplace

Floor and wall fireplace composed of turquoise color frame and black electric burner 1500W with real LED flame effect. Fireplace design complete with remote control. Made of high quality MDF wood Easy to place or move.
Product dimensions cm: 102,2x114x28,2 Package dimensions cm: 32x125x42 Weight Kg: 37,3 Gross weight Kg: 41,8
TURQUOISE



€ 619,02 Vat included






CAMINO-CETONA-WENGHE Wenge floor fireplace

Floor and wall fireplace composed of wenge color frame and black electric burner 1500W with real LED flame effect. Fireplace design complete with remote control. Made of high quality MDF wood Easy to place or move.
Product dimensions cm: 102,2x114x28,2 Package dimensions cm: 32x125x42 Weight Kg: 37,3 Gross weight Kg: 41,8
WENGHE



€ 619,02 Vat included