Fibreglass is a type of glass-reinforced plastic, which has been used since the last century and has now become an important part of various commercial and industrial sectors. It is made from resins which, when properly mixed with catalysts and accelerators, are spread on glass fabrics with brushes or rollers. The subsequent solidification of these resins incorporates the glass fibres, giving rise to fibreglass.

This has made it possible to create all kinds of shapes for all kinds of applications. The advantages are great, especially in terms of ease of fabrication, cleaning, water resistance, weight and weather resistance.

It has therefore proved to be one of the best solutions for producing outdoor chaise longues.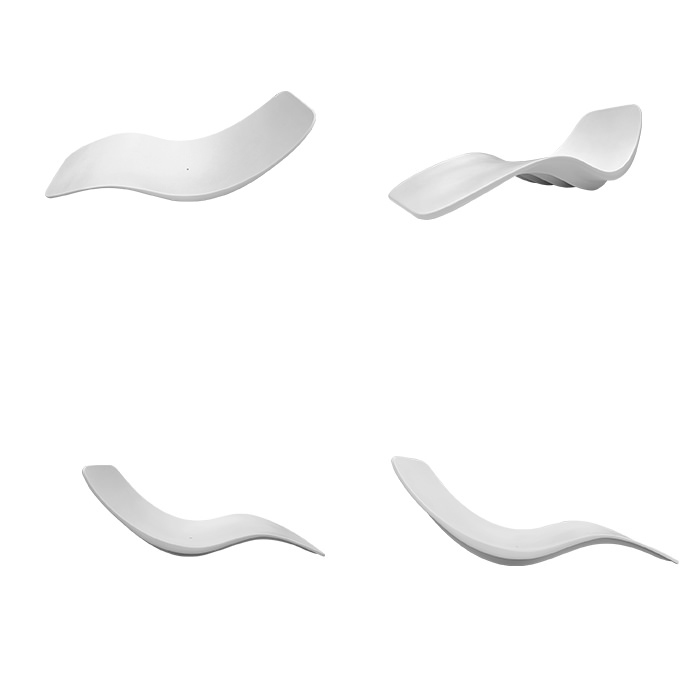 The chaise longues we offer are anatomically perfect to offer maximum comfort to the human body.
Also designed to satisfy both the visual and the tactile point of view.

Ideal for all social and private activities, both outdoors and indoors. ideal for the beach, bathing establishment, hotel, B&B, home, garden, swimming pool, camping ....the only limit is the imagination of our customers. they can be placed anywhere!

Apart from their luxury design, they are durable, highly resistant to UV rays, extreme temperatures, traction and weathering. A not inconsiderable detail is that they are very easy to clean and require almost no maintenance.