When you say........Italian Style

Sined presents the new line of Garden and Pool Showers, a real new line of outdoor furniture. High quality, care for design, attention to the smallest detail and uniqueness, which characterise all the Italian excellences so appreciated in the world.
Even though the showers are made at an industrial level, everything comes from an Italian study and is made under strict directives from the supply chain, such as the control of the various samples tested in Italy, up to the complete product and its certification.
The internal design was followed by a staff of Italian specialists, who analysed every single component, considering possible problems and studying solutions to prevent them. Everything to define high-end products!
Everything is made with the highest quality materials for every detail, in this case we are talking about stainless steel AISI 316L better known as MARINE. The only part made of AISI 304 stainless steel is the hand shower hose. Every single component has been selected with extreme care. The products are marketed with a series of useful, not to say indispensable, accessories that are normally paid for separately.
The physical production has been entrusted to an Asian factory with great know-how, and internationally recognised for its extremely precise quality control. The production facilities and state-of-the-art machinery used are so expensive that only such large economies of scale can sustain them.
You won`t find the same technical features and accessories on the market that SINED offers its customers.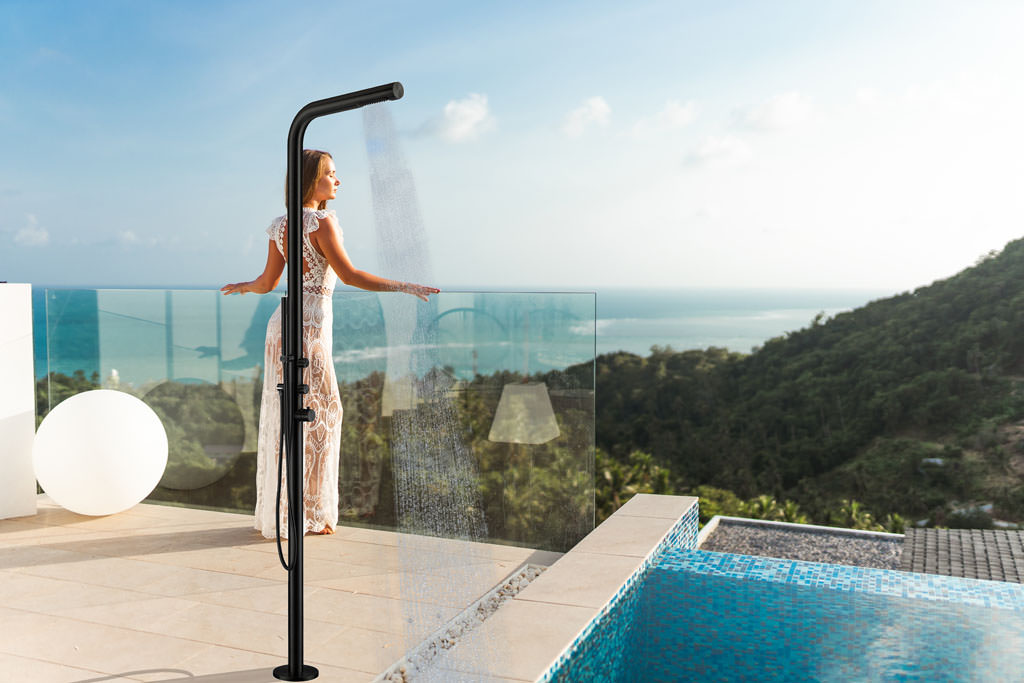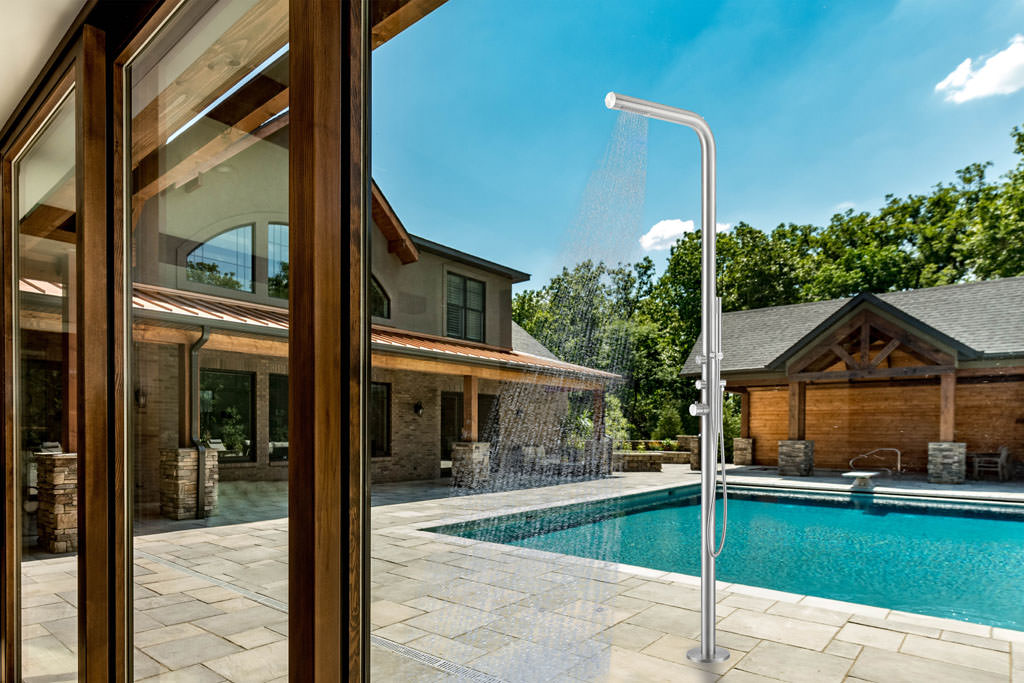 The BUDONI series of outdoor showers consists of two models, in satin-finish steel and black. Given their attractive design, you can place them in any outdoor environment and also use them as furnishing accessories.
They are ideal for commercial or private use, for outdoor and indoor swimming pools, gardens or bathrooms.



Positioning on the ground is facilitated by the C-BOX, specially designed for maximum stability of the shower and connection to the hot and cold water supply.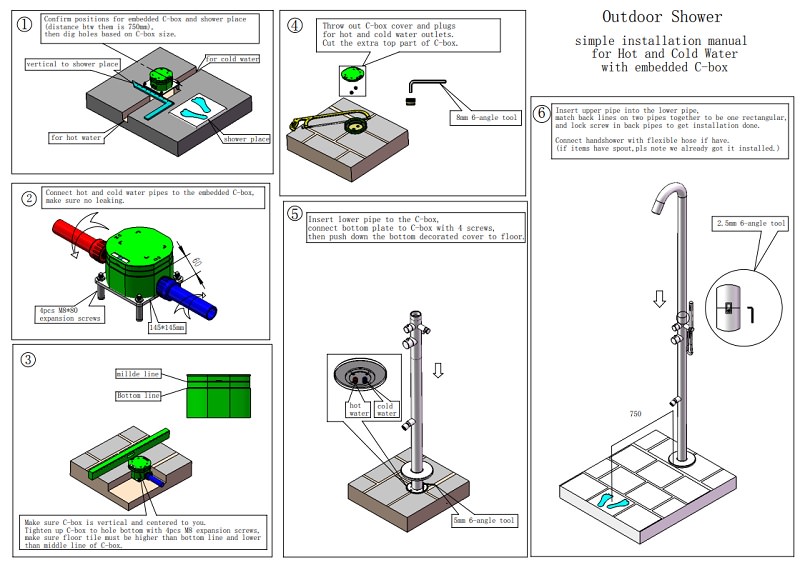 DOCCIA-BUDONI-INOX High quality stainless steel outdoor sho

Sined Budoni outdoor shower in satin stainless steel Garden shower with hot and cold water inlet Mixer and hand shower Body and accessories in stainless steel AISI 316L with shaft diameter 6 cm. Concealed connections in the base.
Product dimensions cm: 221x18x56 Package dimensions cm: 135x62x26 Weight Kg: 10,3 Gross weight Kg: 13,3
Stainless Steel
DOCCIA-BUDONI-NERA High quality stainless steel black outdo

Garden shower Sined Budoni Nera Shower with mixer and handshower Body and accessories in stainless steel AISI 316L Black Matt Drum diameter 6 cm Shower for indoor and outdoor with hot and cold water inlet from the bottom. H 2210 mm
Product dimensions cm: 221x18x56 Package dimensions cm: 135x62x26 Weight Kg: 10,3 Gross weight Kg: 13,3
Steel Black Matt



€ 2509 Vat included