Economical brushed stainless steel shower with cold water only, unique in the simplicity of its design and materials! High quality, care for design, attention to the smallest detail and uniqueness, which characterise all the Italian excellences so appreciated in the world.
SINED Technology shower model SIMIUS, made of high quality satin stainless steel Aisi Inox 316L, also known as marine, is excellent for commercial, private, outdoor-interior swimming pool, garden or all outdoor activities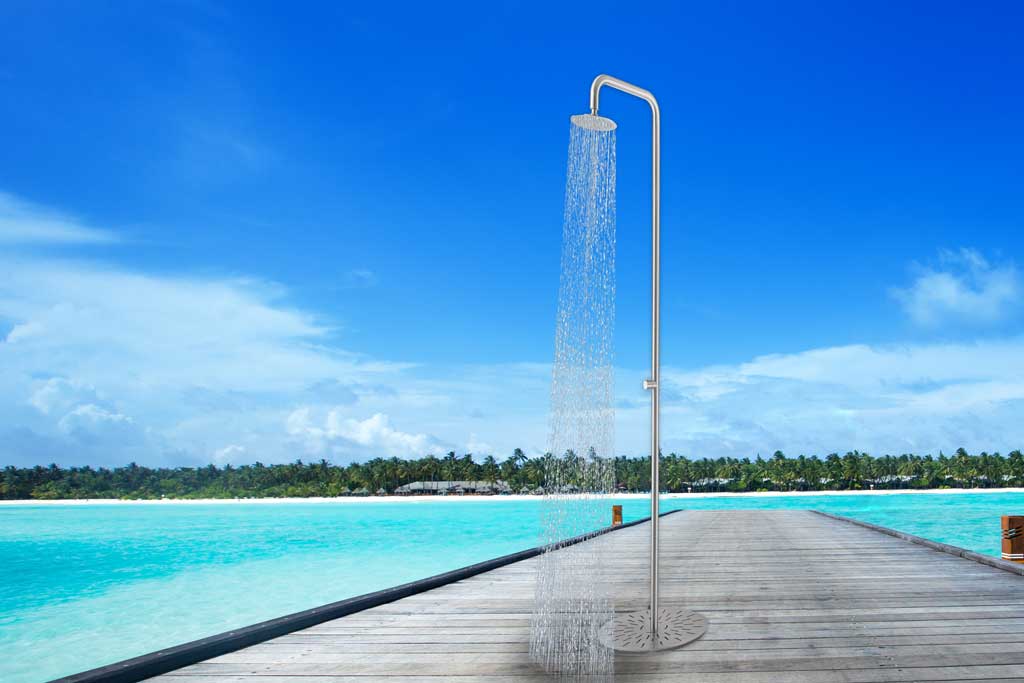 Main features

- Cold water only.
- Concealed water connections on the base.
- Aisi 316L stainless steel taps.
- Water connection from the bottom with quick coupling
- AISI 304 stainless steel hand shower hose


Positioning

We recommend installing the large shower plate on a solid support, perfectly flat and level, capable of supporting the weight of the shower and preventing it from falling, such as a concrete floor, stone, concrete base, etc.



Cleaning

- To avoid the formation of limescale stains on the outside of the shower, simply clean it with a damp cloth and neutral soap, rinse it and dry it.
- Do not use aggressive or abrasive cleaning agents or those containing alcohol, hydrochloric acid or phosphoric acid.