New stainless steel hot and cold water showers, unique in the simplicity of their design and materials, are synonymous with excellence and technical construction! High quality, they are made of marine stainless steel to be placed even in unfavourable outdoor environments, such as the sea where saltiness is the main factor.
The series of these new showers is the STINTINO model by Sined Technology and includes 2 items in satin steel and black matt.
Elegant, essential with a timeless design, they are equipped with a swivel shower head, foot wash and useful hand shower. The double mixer allows you to have hot water mixed by the shower head, the foot wash and the hand shower.
Their design allows them to be placed in any outdoor environment, complementing the furnishings. Ideal also for swimming pools.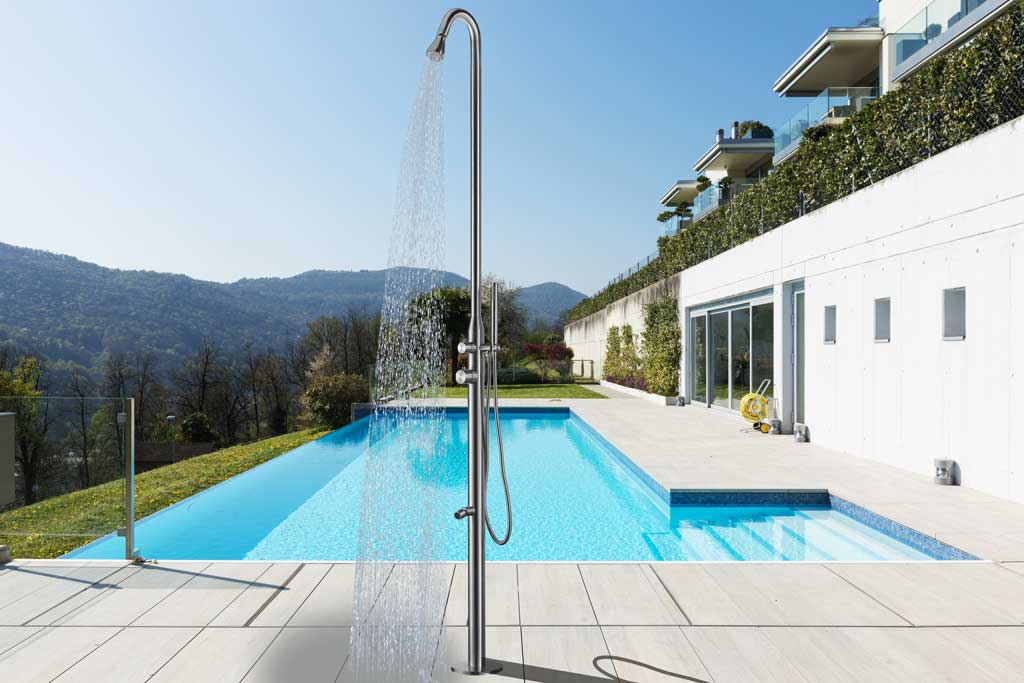 Main features
- Mixer tap for hot water from the shower head, foot wash and hand shower.
- Concealed water connections on the base.
- Stainless steel Aisi 316L tapware.


- Water connection from below with quick couplings.

- AISI 304 stainless steel hand shower hose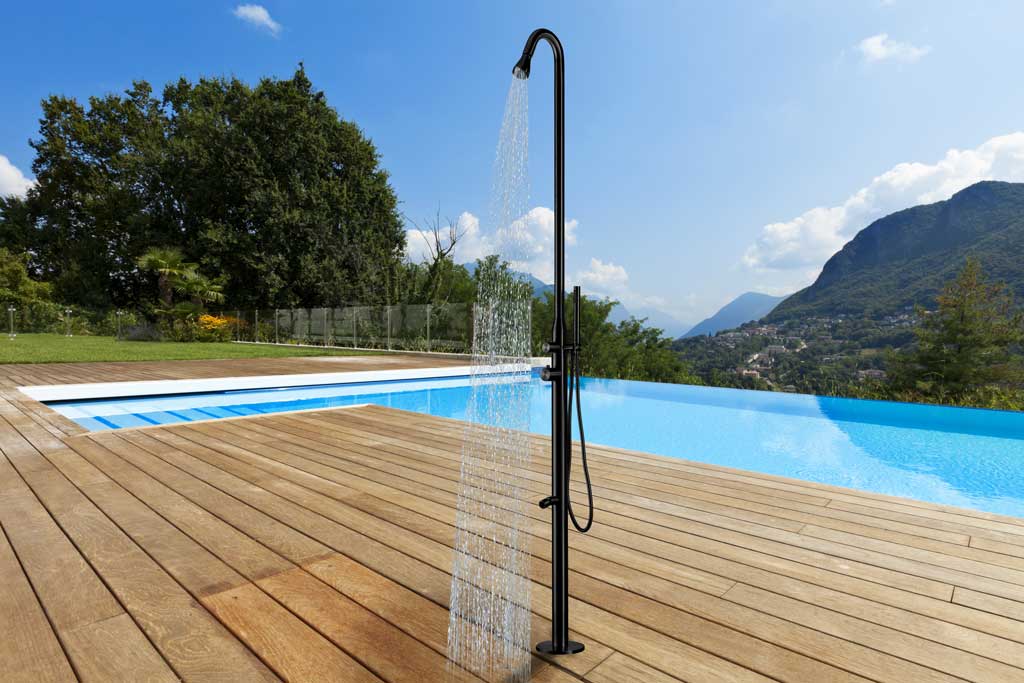 Positioning
We recommend installing the shower on a solid support, perfectly flat and level, capable of supporting the weight of the shower and preventing it from falling, such as a concrete floor, stone, concrete base, etc. Fixing is carried out using the plugs supplied and the C-BOX supplied.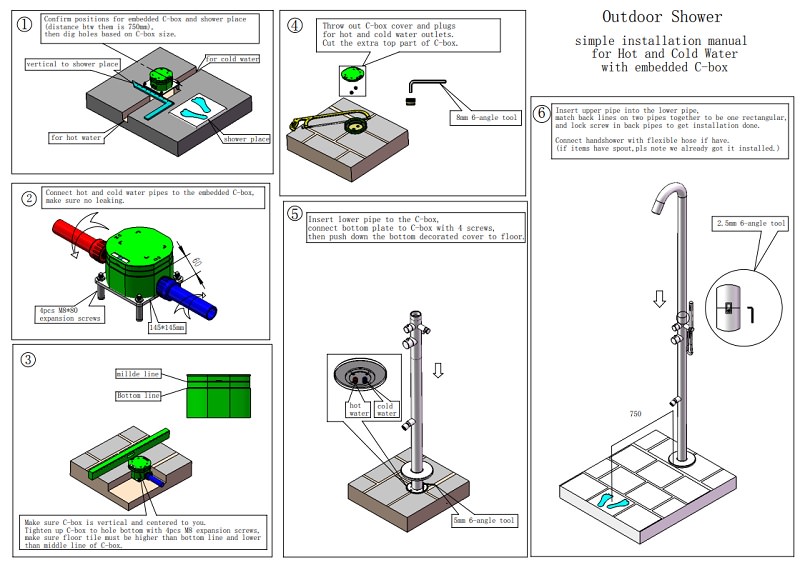 Cleaning
- To prevent limescale stains from forming on the outside of the shower, simply clean it with a damp cloth and neutral soap, rinse it and dry it.
- Do not use aggressive or abrasive cleaning agents or those containing alcohol, hydrochloric acid or phosphoric acid.

DOCCIA-STINTINO-INOX Classic outdoor shower Inox Sined

Stainless Steel Shower Stintino Structure and Taps in Stainless Steel Satin AISI 316L marine steel. Adjustable shower head Foot wash and Hand shower with flexible hose Traditional hot and cold water shower with concealed connections
Product dimensions cm: 228x18x17,5 Package dimensions cm: 127x37x26 Weight Kg: 13,6 Gross weight Kg: 16,6
Stainless Steel
DOCCIA-STINTINO-NERA Stainless Steel Outdoor Shower Black

Outdoor Shower Sined Stintino Structure and Taps in Stainless Steel AISI 316L, marine. Matt Black Shower with hot and cold water inlet with diverter for swivel shower head Foot wash and Hand shower with flexible hose
Product dimensions cm: 228x18x17,5 Package dimensions cm: 127x37x26 Weight Kg: 13,6 Gross weight Kg: 16,6
Steel Black Matt



€ 2349 Vat included