The best of solar showers with a great price!
Need an idea for a solar shower or advice for a solar heating shower?

You`ve come to the right place, a solar heating shower is easy to find, discover them in our online catalogue. You will undoubtedly find the one that`s right for you!

Size, capacity, colour, construction material and exclusive accessories make these showers unique objects. Some models are exclusive and offered directly by SINED, an established brand in the field of solar heated showers. Look no further, here you have it all!

Beautiful and innovative, equipped with all the accessories for their assembly, suitable for all outdoor or indoor activities. Design showers that you can place in any outdoor or indoor environment, real furnishing accessories. Discover the best stainless steel showers online with immediate discount when ordering.


Made from top quality materials and in many trendy, different colours and accessories in brass, chrome-plated steel and stainless steel.


Totally ecological, our solar showers are also recyclable.
But we have gone further, for showers equipped with a limescale filter, it can sometimes happen that it is inadvertently moved and the limescale filter attached directly to the water hose breaks.
Current connection.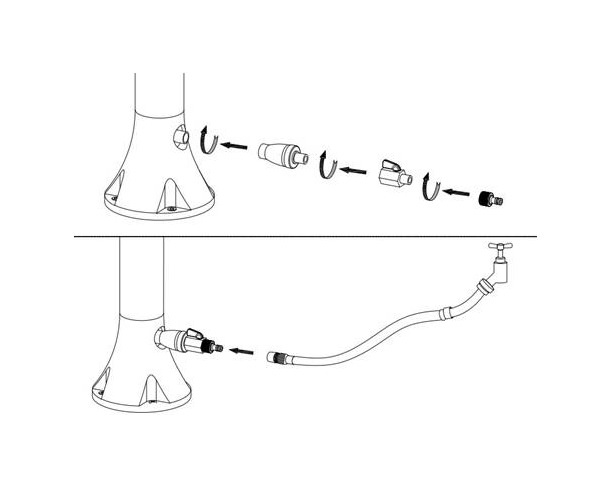 We have remedied this by creating an extension with a braided hose that avoids this probable, though rare, inconvenience.

It happened to me! And for the more ....distracted....as I am, we thought we could avoid the problem this way. With an extension of excellent braided hose that allows more play in the limescale filter.

Excellent, no?
---
Looking for an idea for a solar shower? You`ve found it, and all can take advantage of special offers both AS BEST PRICE and QUANTITY clicks on the image below to find out how to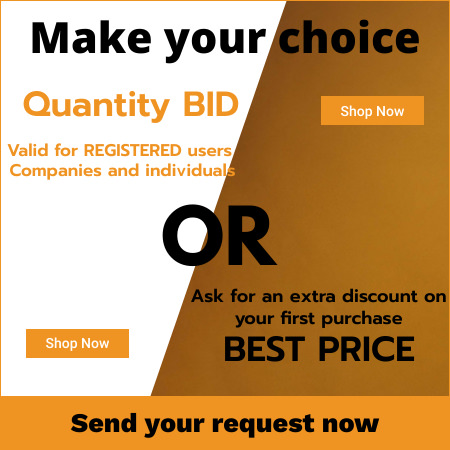 DOCCIA-DAFNE-BIANCA White Aluminium Solar Shower

Sined Dafne Doccia Solare Curva In Alluminio Con Lavapiedi Da 35 Litri Bianco

DOCCIA-DAFNE-BLU Blue Solar Powered Aluminium Shower

Sined Dafne Doccia a Energia Solare In Alluminio Curva Con Miscelatore e Lavapiedi Blu




€ 869,01 Vat included






DOCCIA-DAFNE-NERA Black Aluminium Solar Shower

Sined Dafne Doccia Solare Curva Realizzata In Alluminio Con Lavapiedi Da 35 Litri Nero




€ 869,01 Vat included






DOCCIA-DINO-NERA Black Solar Shower With Great Price

Sined Dino Doccia Solare Calda Da Esterno Con Base In Alluminio e Tubo In Acciaio Nero




€ 699 Vat included






DOCCIA-ELLA-GRIGIA-WOOD Grey Aluminium Solar Shower

Sined Ella Grigia Wood Doccia Solare In Alluminio Con Lavapiedi Da 40 Litri Grigio Fascia Legno




€ 1190 Vat included






DOCCIA-ELLA-NERA-INOX Black Aluminium Solar Shower

Sined Ella Nera Inox Doccia In Alluminio Solare Da 40 l Nero Fascia Inox

DOCCIA-LEA-GRIGIA Solar Shower For Outdoor Swimming Pool

Sined Lea Grigia Doccia a Riscaldamento Solare Curva In Alluminio Con Lavapiedi Grigia

DOCCIA-LEA-NERA Black Shower For Outdoor Swimming Pool

Sined Lea Doccia Per Esterni a Riscaldamento Solare In Alluminio Da 30 Litri Nero Ral9004




€ 969 Vat included






DOCCIA-SOLE-BIANCA White Shower For Garden Sined Sole

Sined Sole Bianca Doccia a Riscaldamento Solare Curva In Polietilene Hd Con Lavapiedi Bianco

DOCCIA-SOLE-BLU Blue Shower For Swimming Pool

Sined Sole Doccia Riscaldamento Solare Curva In Polietilene Con Lavapiedi Da 25 Lt Blu




€ 399 Vat included






DOCCIA-SOLE-GRIGIA Poolside Shower

Sined Sole Grigia Doccia Solare Da Piscina Curva In Polietilene Hd Con Lavapiedi Grigio




€ 399 Vat included






DOCCIA-SOLE-NERA Black Garden Shower Sined Sole

Sined Sole Nera Doccia Solare Curva In Polietilene Hd Con Rubinetto e Lavapiedi Nero




€ 399 Vat included






DOCCIA-SOLE-ROSSA Red Shower For Garden

Sined Sole Doccia Solare Curva In Polietilene Hd Con Soffione e Lavapiedi Da 25 Lt Rossa




€ 399 Vat included






DOCCIA-SOLE-VERDE Green Shower For Garden Sined Sole

Sined Sole Doccia a Riscaldamento Solare Curva In Polietilene Hd Con Lavapiedi Verde




€ 399 Vat included






DOCCIA-SOLE-XXL-BIANCA Large White Solar Shower

Sined Sole Xxl Doccia Solare Curva Serbatoio 40 Lt Filtro Anticalcare Bianca

DOCCIA-SOLE-XXL-BLU Blue Xxl Solar Shower

Sined Sole Xxl Doccia Riscaldamento Solare Grande Curva Con Lavapiedi e Soffione Blu




€ 559 Vat included






DOCCIA-SOLE-XXL-GRIGIA Grey Solar Shower For Garden

Sined Sole Xxl Doccia Riscaldamento Solare In Polietilene Serbatoio 40 Lt Grigia




€ 559 Vat included






DOCCIA-SOLE-XXL-NERA Large Outdoor Shower

Sined Sole Xxl Doccia Solare Curva Per Giardino Con Lavapiedi Filtro Anticalcare Nera




€ 559 Vat included






DOCCIA-SOLE-XXL-NERA-ORO Large Solar Shower Color Black And Gold

Sined Sole Xxl Doccia Solare Curva In Polietilene Hd Con Rubinetto e Lavapiedi Nero




€ 559 Vat included






DOCCIA-SOLE-XXL-ROSSA Big Red Solar Shower

Sined Sole Xxl Doccia Solare Curva In Polietilene Con Lavapiedi Serbatoio Da 40 Lt Rossa




€ 559 Vat included






DOCCIA-SOLE-XXL-VERDE Large Green Solar Shower

Sined Sole Xxl Doccia a Riscaldamento Solare Curva Grande Serbatoio 40 Litri Verde




€ 559 Vat included