Solar heating shower summer XXL with limescale filter and practical protective bag, 190 cloth, for storage, as a gift.


Until recently, spending a summer with a free shower was practically impossible. Today this is possible, don`t give up a refreshing and rejuvenating shower when you are hot.

Not today, with one of our ecological showers with SOLE XXL foot washers you can, the important thing is to leave it in the sun.

The solar summer shower that MPCshop offers its customers is beautifully manufactured with brass fittings and a tank capacity of 44 litres.
Patented technology allows the maximum amount of water to be heated by reducing the heating time of the water inside the tank. This allows the total utilisation of the water heated by the sun in the shower much faster, compared to conventional `solar heated showers`, and to deliver hot water for twice as long. Solar shower also designed for professional use with high workloads for beaches, spas and swimming pools open to the public.

Main features:
- Super strong and reinforced
- Ideal for gardens swimming pools beaches
- Water tank 40 litres
- Height 266.6 cm
- Footwash tap
- Swivel round shower head diameter 20 cm 8" Brass
- Brass accessories
- Inlet filling tap
- Drain plug
- Fixing plugs supplied
- Fixing with special protective Nylon bushings
- Limescale filter
- High-quality mixer cartridge
- Recommended water pressure 3.5 bar
- Internal silicone hoses 12 Kgs pressure
- Weight 13.5 kg
- 190 cloth protective bag for storage

The series is available in 6 different colours, practically the ecological shower for the summer can be positioned anywhere, in outdoor spaces.

It can sometimes happen that the shower is inadvertently moved and the limescale filter attached directly to the water hose breaks.
Below the actual connection.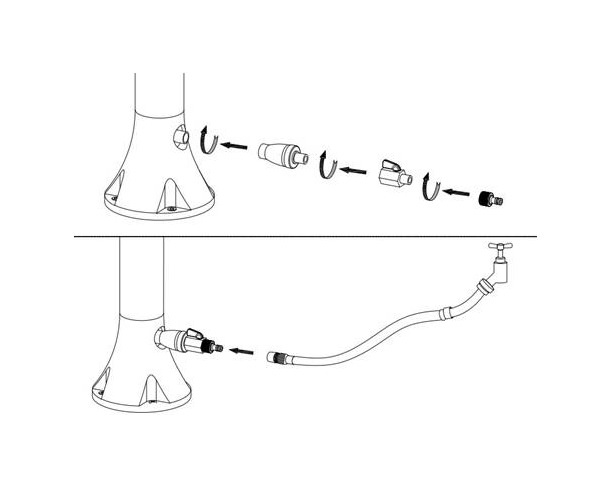 We have remedied this by creating an extension with a braided hose that avoids this probable, though rare, inconvenience.
It happened to me! And for the more ....distracted....as I am, we thought we could avoid the problem this way. With an extension of excellent braided hose that allows more play in the limescale filter.
Excellent, no?
---
our eco-shower for summer can take advantage of special offers both AS BEST PRICES and QUANTITY clicks on the image below to find out how to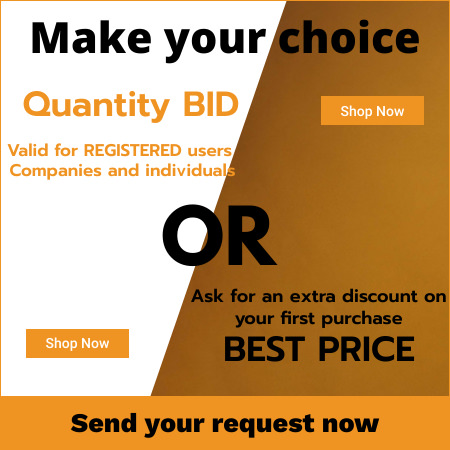 DOCCIA-SOLE-XXL-BIANCA Large White Solar Shower

Sined Sole Xxl Doccia Solare Curva Serbatoio 40 Lt Filtro Anticalcare Bianca

DOCCIA-SOLE-XXL-BLU Blue Xxl Solar Shower

Sined Sole Xxl Doccia Riscaldamento Solare Grande Curva Con Lavapiedi e Soffione Blu




€ 559 Vat included






DOCCIA-SOLE-XXL-GRIGIA Grey Solar Shower For Garden

Sined Sole Xxl Doccia Riscaldamento Solare In Polietilene Serbatoio 40 Lt Grigia




€ 559 Vat included






DOCCIA-SOLE-XXL-NERA Large Outdoor Shower

Sined Sole Xxl Doccia Solare Curva Per Giardino Con Lavapiedi Filtro Anticalcare Nera




€ 559 Vat included






DOCCIA-SOLE-XXL-NERA-ORO Large Solar Shower Color Black And Gold

Sined Sole Xxl Doccia Solare Curva In Polietilene Hd Con Rubinetto e Lavapiedi Nero




€ 559 Vat included






DOCCIA-SOLE-XXL-ROSSA Big Red Solar Shower

Sined Sole Xxl Doccia Solare Curva In Polietilene Con Lavapiedi Serbatoio Da 40 Lt Rossa




€ 559 Vat included






DOCCIA-SOLE-XXL-VERDE Large Green Solar Shower

Sined Sole Xxl Doccia a Riscaldamento Solare Curva Grande Serbatoio 40 Litri Verde




€ 559 Vat included